The Company
Crux Capital is a boutique value-add real estate partner, developer and venture capital investor active across Canada. We exist to build extraordinary value with others and learn from everything we do.
Since 2013, Crux and its partners have purchased, developed or have under development more than 5 million square feet of commercial and residential property across Canada. Our investments have covered virtually all product types: office, retail, industrial, apartments, condominiums and specialized assets. We look for value-add real estate investment opportunities and joint ventures between $5 million and $50 million. We are quick, responsive, unfiltered, curious and open to all property types.
At Crux Capital, we believe in Deals done differently™. Every deal and partnership we invest in is unique and structured to address the risk, opportunity and capital required. We do not believe in one size fits all and we get deals done by bringing the right capital solution and execution to the table for each opportunity, whether that is using our own capital entirely, partnering with our existing family office partners or even partnering with the vendor.
We bring our capital, our relationships and our unique expertise to every deal.
The "crux" in climbing and mountaineering is the most difficult section of a route, or the place where the greatest challenge and danger exists. It is the place where years of experience come to bear in the form of good judgment and the ability to execute in ways that others cannot.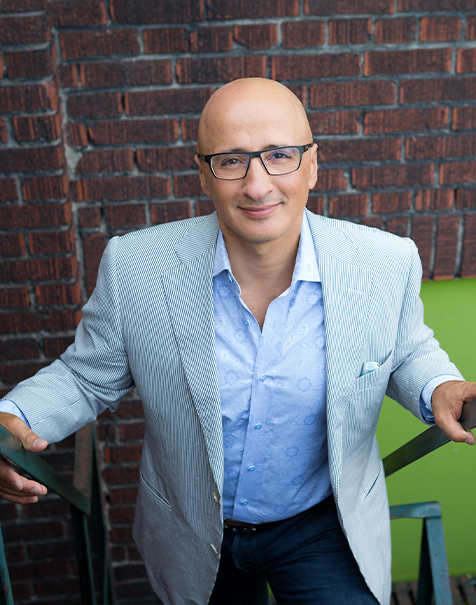 Peter Aghar
Fewer, better things
An investor, lender, partner and owner, shaped by more than 150 real estate investments and $10 billion in deals.
With his deep experience set and entrepreneurial and ownership mindset, Peter Aghar sees opportunities that others may miss and judges risk differently than other investors.  For Peter, investing is really about the challenge, engagement, connectivity, and the opportunity to learn.  More than anything, it's about the fundamental need to create value, the satisfaction that comes from seeing something differently than others and executing on a vision.
Peter began his career with General Electric in a series of finance roles, culminating as Managing Director of Institutional Accounts for GE Capital Real Estate.  In that position, he led debt and equity real estate transactions with commitments totaling $2 billion, involving over $5 billion in real estate value.
In 2002, Peter became a founding partner of KingSett Capital, Canada's leading private equity real estate business.  During his tenure as President and Chief Investment Officer, KingSett raised over $1.5 billion in equity in four separate funds and completed over $5 billion in real estate transactions. 
In 2013, Peter founded Crux Capital with a vision of FEWER INVESTMENTS WITH BETTER RESULTS WITHIN ALIGNED RELATIONSHIPS.  In line with his vision, Crux invests energy and capital in platforms and assets that drive extraordinary results, to build wealth for Crux and its partners by making the right judgment calls and executing them to the best of our abilities.
A CPA, CMA, Peter holds an Honours Mathematics degree from the University of Waterloo.  A member of the Young Presidents Organization, he participates in a variety of public and private boards, including Granite REIT (TSX: GRT.UN), where he chairs the Investment Committee.
Bold, curious, decisive and direct, Peter has been an adventure traveler since his teens and is happiest when he is climbing, paddling, trekking and scuba diving his way around the world.